LSART members:
Post event Pet shelter workers to assist with Animal Control animals and Co-located Pet shelters (not veterinary work):
Few requests for help in lower parishes
Available for Friday, Saturday, Sunday.
Email LSARTinfo@gmail.com with name, contact info and address and times available and have you had a sheltering course.
To Our Volunteers:
THANK YOU!
Thanks if you have already volunteered with LSART!

LSART DOES NEED YOU!
There are many phases to emergency response, both in planning and implementation. If you think YOU can help, please volunteer and become a new LSART member!

Click here for the LSART Membership Application Form!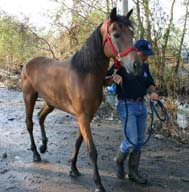 We are in the process of updating our volunteer information. Additional information is needed to match your training and experience with our anticipated needs. Each of our currently registered volunteers with a current email address has received an updated information form for completion. Completing this form will not obligate you to deploy, but the information provided will enable us to be contact you and officially credential you quickly should we call on you to deploy in an event.

If you have not received your form, it can be downloaded here.
Note: this is an https: secured page, and if your browser requests it, hit continue or accept to view the form.
For More Information Please Contact
LSART
8550 United Plaza Blvd, Suite 100
Baton Rouge, LA 70809
1-800-524-2996
1-225-928-5862

First Responders Guide To Animal Care
This manual provides first-hand practical information for anyone planning to assist animals affected by natural or man-made disasters. Inspiration for this manual came from lessons learned in California wildfires as well as the recent devasation caused by Hurricanes Katrina and Rita.